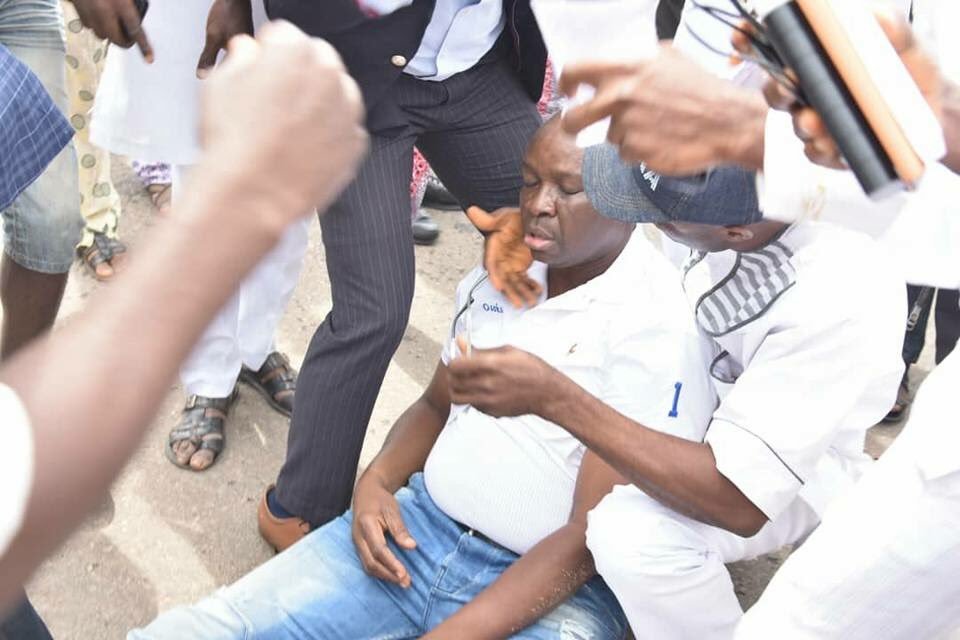 Ayodele Fayose, governor of Ekiti state, today, July 11th, passed out after policemen reportedly fired teargas into the government house in Ado-Ekiti. Fayose was reportedly taken to the state house clinic.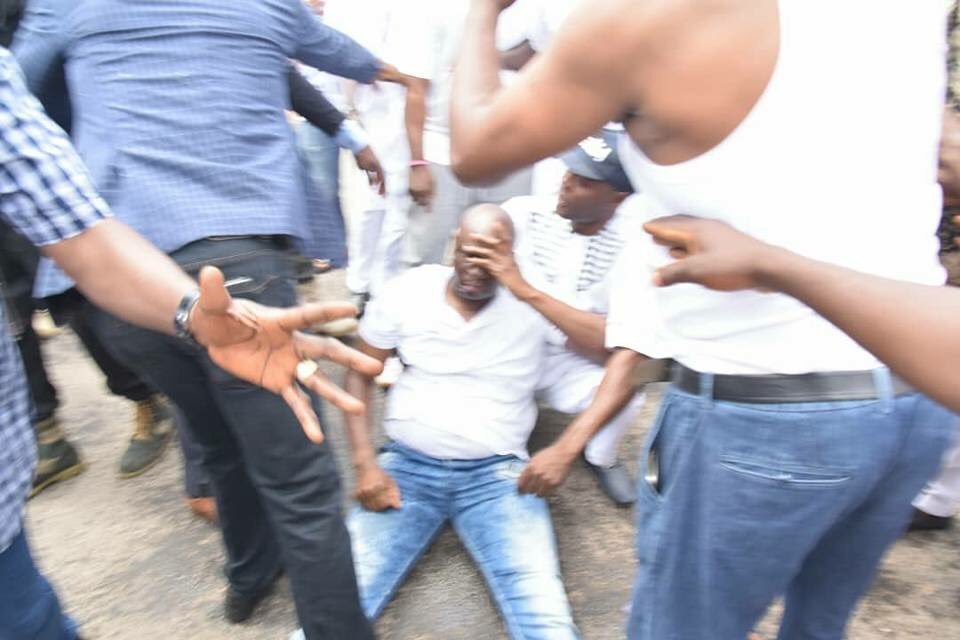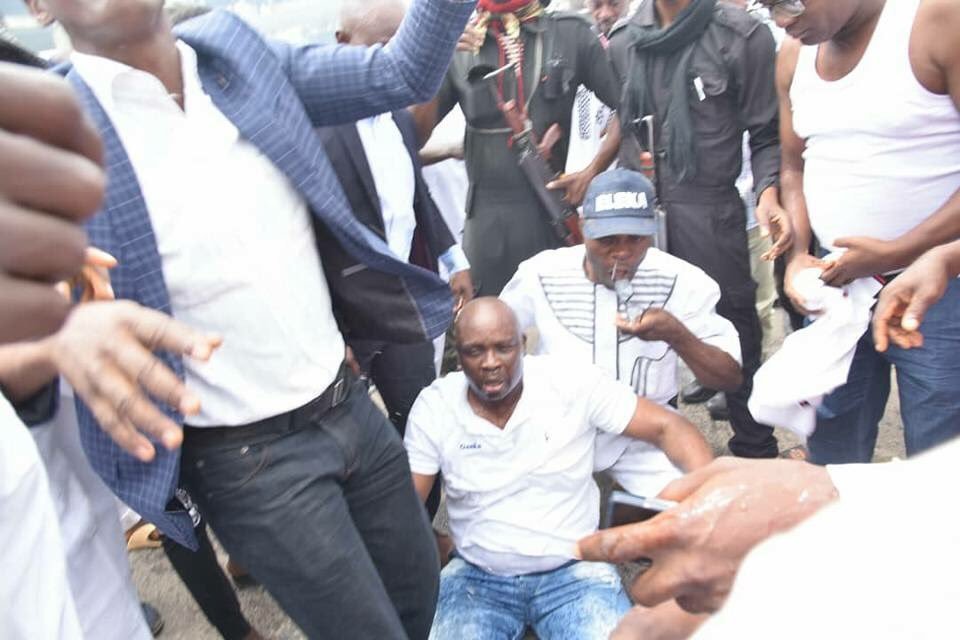 A debate on Fayose losing consciousness after the teargas episode is currently on-going on social media, as many people are wondering why Fayose is the only one affected by the teargas, when there are other bystanders.
See some reactions
Lol. My friend, if you have ever gone to any rally where tear gas was used, you will know that it is IMPOSSIBLE for only one person to be affected. This is prime time Nollywood.

— Ahmed Adeyemi (@wale_of_pluto) July 11, 2018
This is actually funny lol
He just stole the award from Oga Dino

— Seun (@Ad3wale) July 11, 2018
Dino has started something that will be wt us for a long time, but how come its Fayose wt all the drama. Why is he at the forefront? Where is the Prof Eleka? Fayose taking PCM for Eleka's headache

— Olofinlade Ayodeji (@Olofinladeji) July 11, 2018
I suspect this as a beginning of plot to go abroad 4 medical treatment & escape from Naija. Next will be "he needs to be flown abroad"..lol

— Kunle Abdul (@abdulafizu) July 11, 2018
The post (Photos) Fayose loses consciousness, Nigerians say its all acting!!! appeared first on INFORMATION NIGERIA.