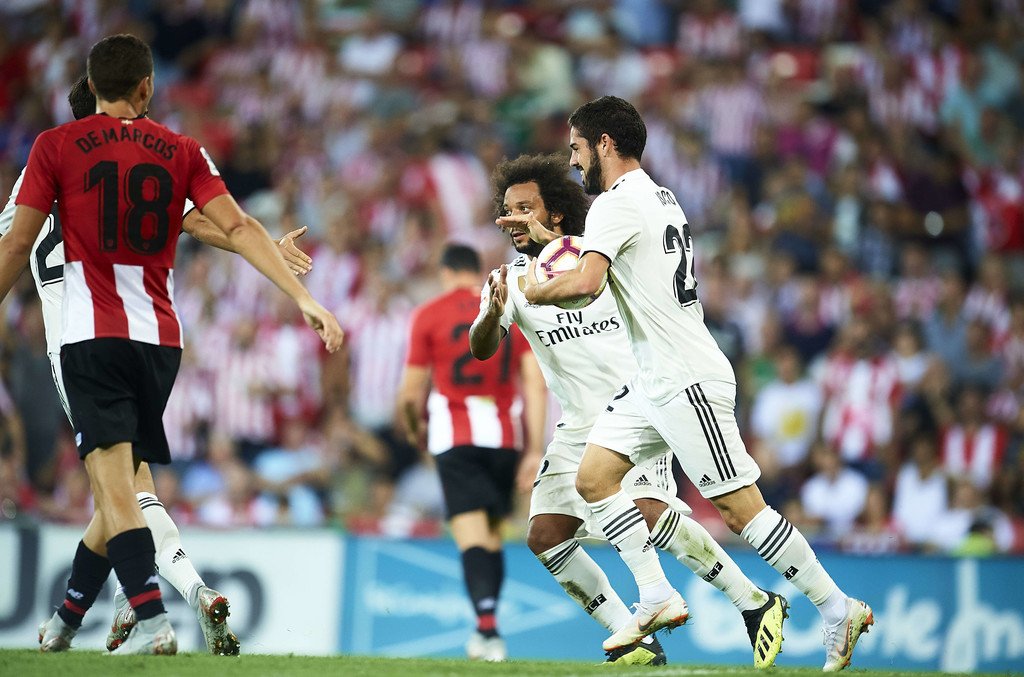 Real Madrid left back, Marcelo, didn't let the fact that they were trailing by a goal bother him when he took on Atlectico Bilbao mid way in his half.
The skill full Brazilian received a bouncing pass in a tight corner from captain, Sergio Ramos, and the opposition player rushed at him to rob him off possession but he was more clever.
He trapped the ball in a stylish fashion before nutmeging the onrushing player. They however went on to draw the match.
See video below:
Marcelo ending Careers pic.twitter.com/obnE2qfFyZ

— Kelley Boss (@KelleyBos) September 15, 2018
Marcelo's ball control is actually one of the greatest of all time.

— Psalmy (@7salmy) September 15, 2018
Also. Marcelo is amazing.

— Kawu Musa Idris-Idah (@KawuMadridista) September 15, 2018
The post Absolutely Ridiculous!!! Marcelo Nutmegs Atlectico Bilbao's Player Even Though They Were Trailing (Video) appeared first on INFORMATION NIGERIA.