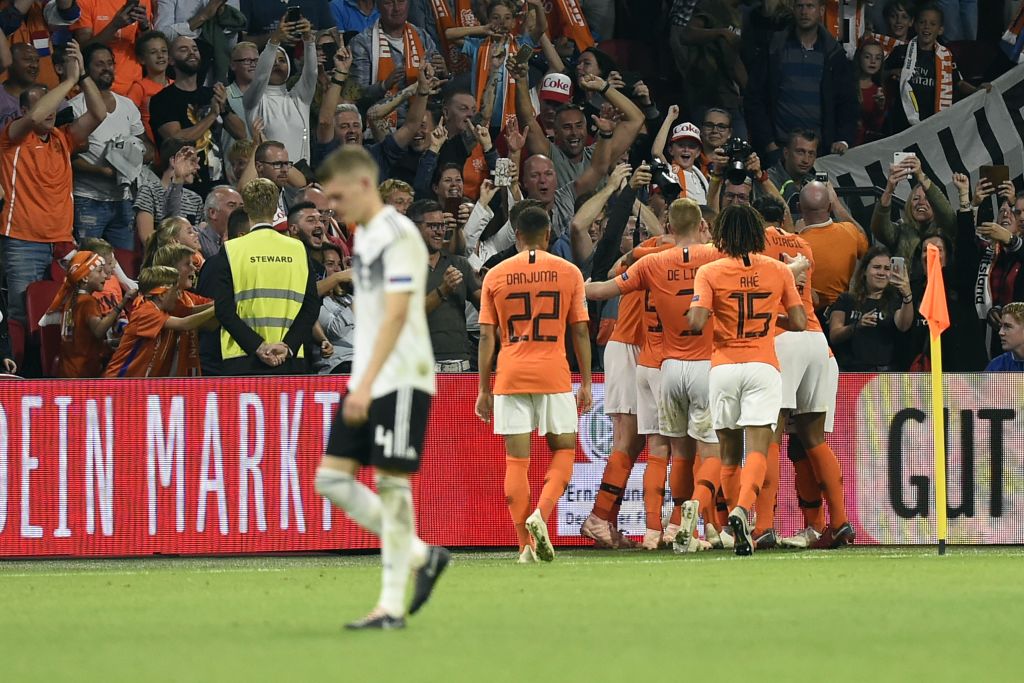 Netherlands added to Germany World cup woes by thrashing them 3-0 in the UEFA Nations League second group match of the campaign at Amsterdam, Holland. They also failed to score a single goal in the match and have now gone three matches without scoring which underlines how much they are missing creativity in their squad.
Arsenal midfielder, Mesut Ozil, who should have provided the needed creativity in midfield, retired from the National team after racism row during the World cup.
The Germans have now recorded 5 defeats in just 9 matches which represents a major low in the football development of the National team.
As a result of lack of creativity in the Germans midfield, football fans have taken to social media to point out that the squad lacks creativity because they are yet to get an idea replacement for Ozil.
What they are saying:
Ozil is to be blamed for retiring

— Pastlyfe (@SheiduAbdellah) October 13, 2018
I think Ozil is to blame….@BavarianFBWorks @DFB_Team @DFB_Team_EN

— Marwan Bouraad (@marwanbouraad14) October 13, 2018
Will they still blame ozil guess that useless Bayern president and German fa president won't have ozil to blame anymore

— cenochukwu (@cenochukwu) October 13, 2018
https://twitter.com/fauzild/status/1051218260702556160
The post 'No Ozil no glory' – Fans Troll Germany After Heavy Defeat To Netherlands appeared first on INFORMATION NIGERIA.