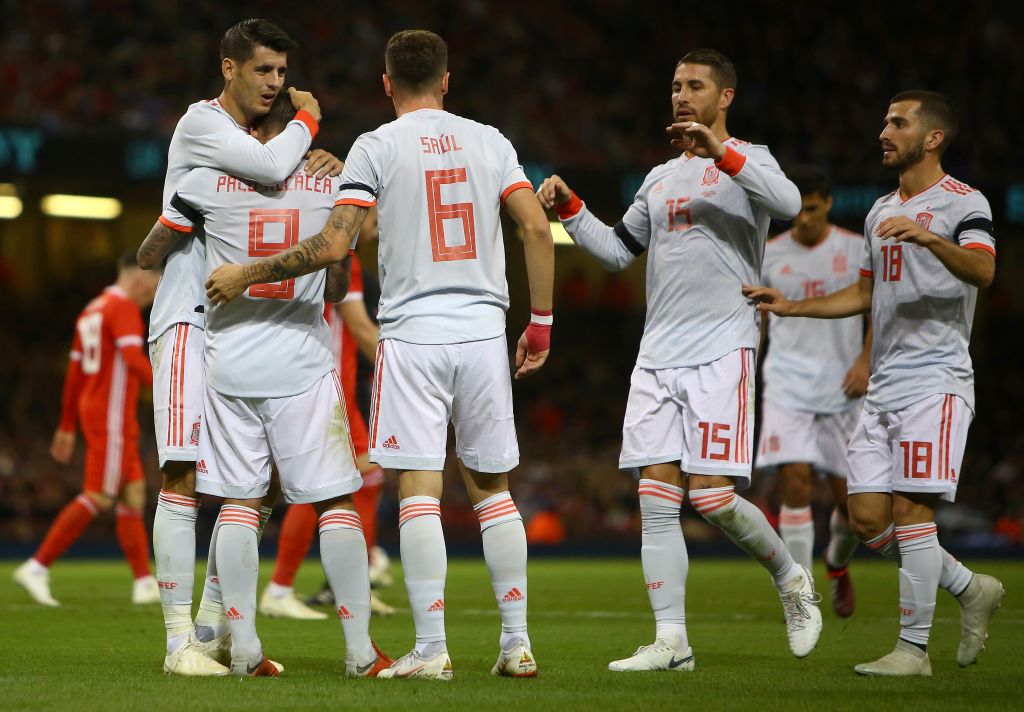 Former World champions, Spain, are currently decimating Wales by 3 ureplied goals at halftime in a FIFA friendly match. The match is being played in Cardiff, Wales.
Spain looks reassured again since former Barcelona coach, Luis Enrique, took over the helms during the summer. Enrique first match as Sapin's coach was against World cup finalist, Croatia, and they emerged victorious by beating them 5 nil.
He seems to be gearing towards achieving the same feat tonight after racing on to a three goals lead in the first half alone.
As a result of the lead at first half, fans have taken to social media to say a thing or two.
What they are saying below:
I counted just 2 poor first touches from Spain in that half! #class

— Tom Frowen (@TomFrowen) October 11, 2018
Wales well and truly outclassed in the first half, while Spain hardly look as if they've broken a sweat. Wales 0- Spain 3. #WALESP

— Joanne (@tigger1675) October 11, 2018
I can see why the Welsh players rather play at the Cardiff city stadium. Absolute no atmosphere at the millennium stadium. No 12th man. Spain are are different class tho. #CYMRU

— Darren Evans (@Dazpostie2016) October 11, 2018
HT. Wales three down and much to their own doing. Though, Spain are predictably dominant. Changes expected at the break for both sides.

— Jamie Kemble (@JamieKemble) October 11, 2018
The post Wales Getting 'Drubbed' 3-0 At Half Time By Luis Enrique's Spain – See What Fans Are Saying appeared first on INFORMATION NIGERIA.