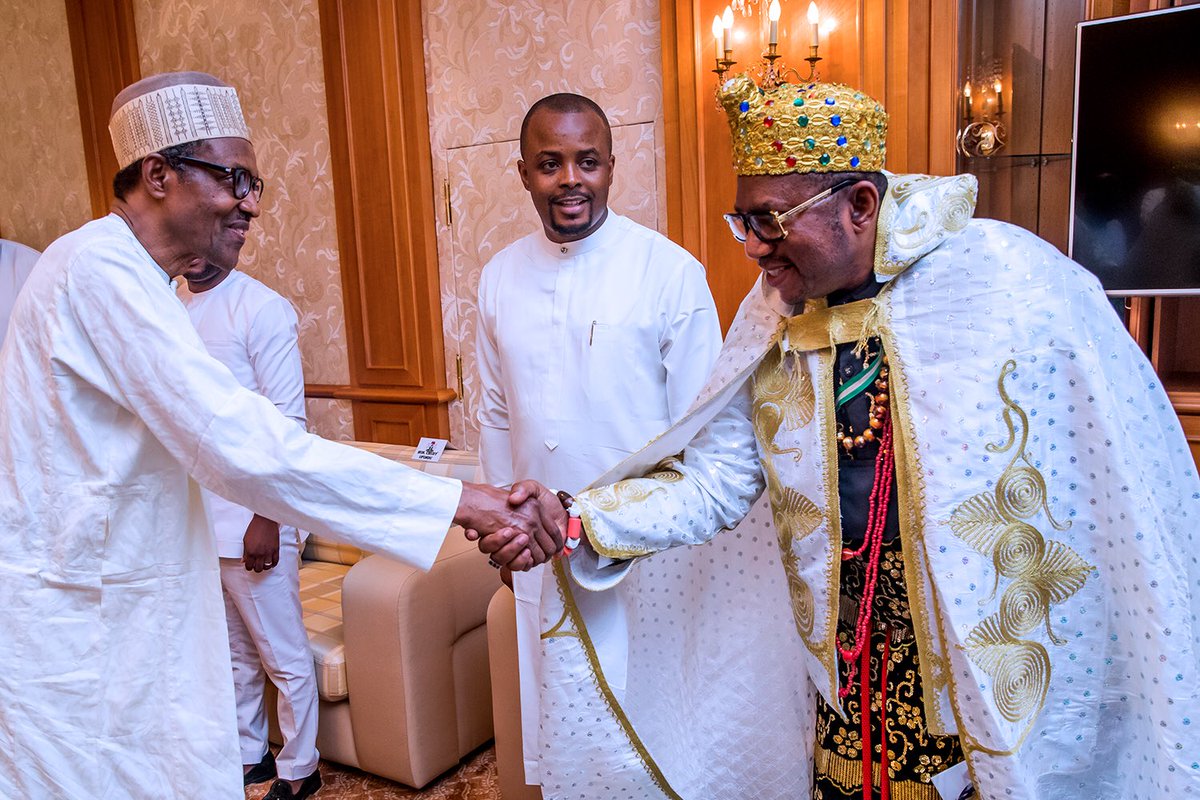 President Muhammadu Buhari on Wednesday received a group from the South-east, under the aegis of One on One Nigeria, at the State House, Abuja.
The group, led by Chief Chido Obidiegwu, said it was impressed with the strides of the Buhari administration nationwide, particularly in the South-east, after observing keenly, saying "it is now payback time."
The president in his address said the opposition Peoples Democratic Party(PDP) caused the fate that befell it in 2015. Buhari, said the PDP is now in opposition because they failed to make good use of the tremendous resources available to us between 1999 and 2014 – According to Buhari, that's all Nigerians wanted.
In his words:
We are trying to organize the country. The extent of mismanagement we met when we came was mind-boggling.

"Many times, I have spoken about the tremendous resources available to us between 1999 and 2014, and how it was frittered. If only they had used just 25% of it on infrastructure; road, rail, power, Nigerians would mind their own businesses, and not bother about whoever was in power.

The casualty figure on our roads daily is simply scandalous. No wonder they are in opposition now, despite all the power they thought they had."
The post If PDP spent atleast 25% on infrastructure, Nigerians wouldn't have bothered them – Buhari appeared first on INFORMATION NIGERIA.