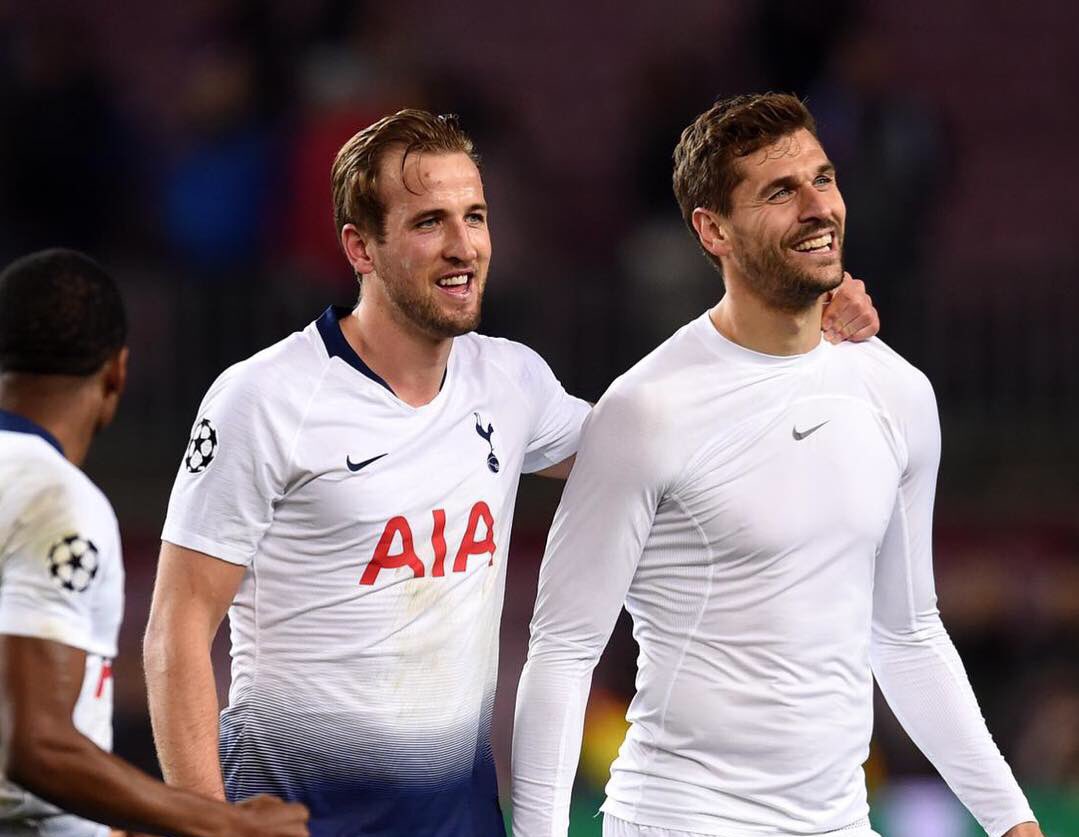 Tottenham Hotspurs qualified for UEFA champions league round of 16 at the expense of Serie A side, InterMian, by playing a 1-1 draw with Spanish champions, Barcelona, at Camp Nou yesterday. Spurs progressed at the expense of the Nerrazuris after garnering the same number of points with them but as a result of superiority in head to head.
The English side who didn't sign a single player during the summer transfer window were trailing Barcelona and looked destined for the exit as Inter were playin a 1-1 draw with PSV but Lucas Moura had other ideas as the diminutive forward restored parity with just four minutes left to final whistle.
Despite not signing anybody during the transfer window, the London club have been faring relatively well as they sit pretty in 4th position in the league table and are also playing some breathetaking brand of footballs. These have not gone un noticed by fans as they have been on social media reacting.
What fans are saying:
If you qualify for the next round over six games then you deserve it. People can hate on Spurs, United as much as they like but if you qualify you deserve it. Neither of us are in the Emmerdale Cup so crack on with it

— Mark Goldbridge (@markgoldbridge) December 11, 2018
Spurs best ever start to a PL season, 6 points off the top & into the last 16 of the UCL. Without signing a single player in the summer….interesting

— Socanalysis (@SocanalysisHQ) December 11, 2018
WHERE ARE YOU ARSENAL FANS WHO TOLD ME SPURS WEREN'T GONNA MAKE IT THROUGH TONIGHT?? WHERE ARE YOUR DELETED TWEETS & TWEETS IN YOUR DRAFTS??? SHOW YOURSELVES YOU BASTARDS

— Noz Ahmed (@NozAhmed) December 11, 2018
The post '6 Points Off The Top & Into The Last 16 Of The UCL. Without Signing A Single Player In The Summer' – Here Is How Fans Are Reacting Following Tottenham's Progress To Champions League Next Stage appeared first on INFORMATION NIGERIA.