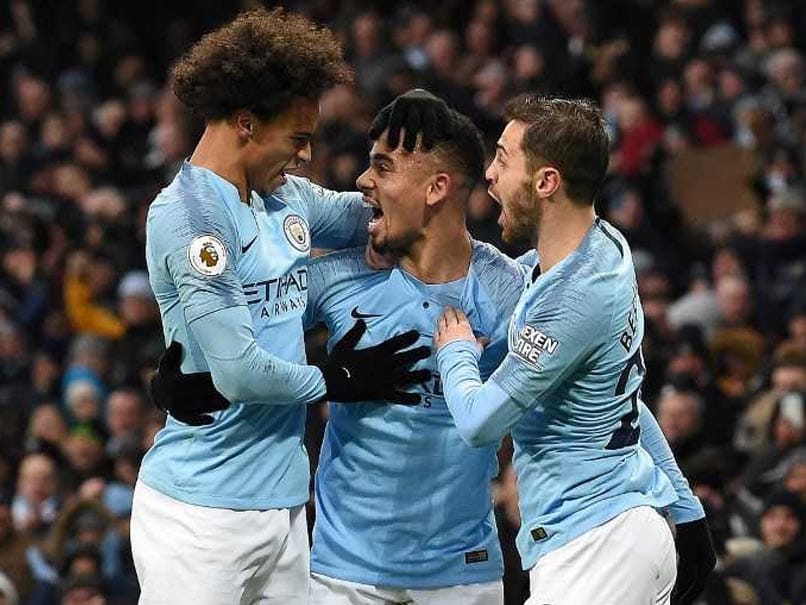 Manchester City striker, Gabriel Jesus, not only ended his goal drought today, he also scored his first brace for the defending champions after 36 league games since he last achieved the feat against Stoke in October 2017.
The Brazilian opened the scoring for the defending champions in the 22nd minute before going on to double their lead in the second half.
However, Everton pulled on back and began to grew into the game but England International, Raheem Sterling, restored their two goals cushion seconds after coming on.
The Brazilian's display has sparked reactions from football lovers as some have been on social media 'sarcastically' trolling the striker by calling him the next Ronaldo who has scored his 1st PL goal in 19 attempts & 12 appearances.
Howbeit, others have been hailing his impact today.
What they are saying:
City fans really thought Gabriel Jesus was the next Ronaldo

— Maycol Nuñez (@maygoat_nunez) December 15, 2018
Well done Gabriel Jesus..his courage and determination has never wavered throughout this goal drought..he never stopped trying and two goals today was his reward !his effort was tremendous his future is very bright!

— Franny Lee CBE (@FrannyLee7) December 15, 2018
Gabriel Jesus has unreal cheekbones. Had never noticed them before. I really rate him highly too, 21 years old….. think he's just gonna get better and better.

— Warren (@PenimaraC) December 15, 2018
The post 'City fans really thought Gabriel Jesus was the next Ronaldo ' – Mixed Reactions Trail Manchester City Striker, Gabriel Jesus, First Brace In Over 1 Year appeared first on INFORMATION NIGERIA.