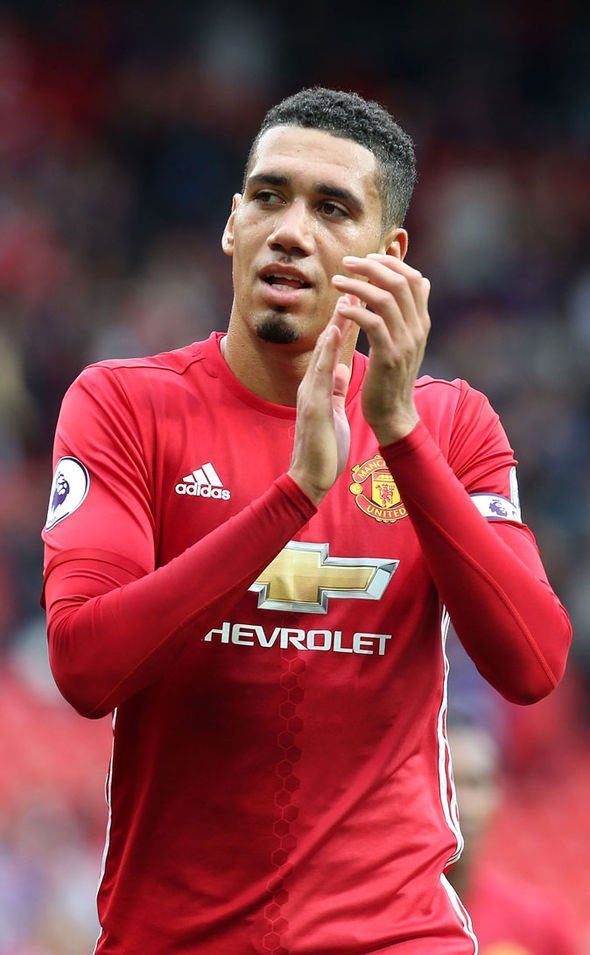 The decisions of Manchester United board to give England International, Chris Smalling, another contract has been met with criticism by fans and football lovers.
They feel the Red devils hierarchy lack vision and should have signed a World class defender instead of offering the 29 years old an improved deal that is reportedly said to be worth around 120k a week.
Chris Smalling who joined the Red devils in 2010 under Sir Alex Ferguson has had his performance for the former English champions in recent years under scrutiny.
What they are saying:
Chris Smalling signing a new contract at Manchester United!

Like they've not been through enough already this season!

— Baldy (@baldy984) December 15, 2018
When you expect Koulibaly in January but instead get a new Chris Smalling contract pic.twitter.com/TkVJVen0uR

— Pogba Senior (@PassTheSaIt) December 15, 2018
Chris Smalling has been given a new contract of £120k a week…..seriously. Whether he plays or not we're now lumbered with an average player for another 4 years on that money. Unsellable as no one else is dumb enough to pay him that.

— Nick Brown (@iamNick_Brown) December 15, 2018
The post Fans Throw Mud At Manchester United For Offering Chris Smalling Another Contract appeared first on INFORMATION NIGERIA.