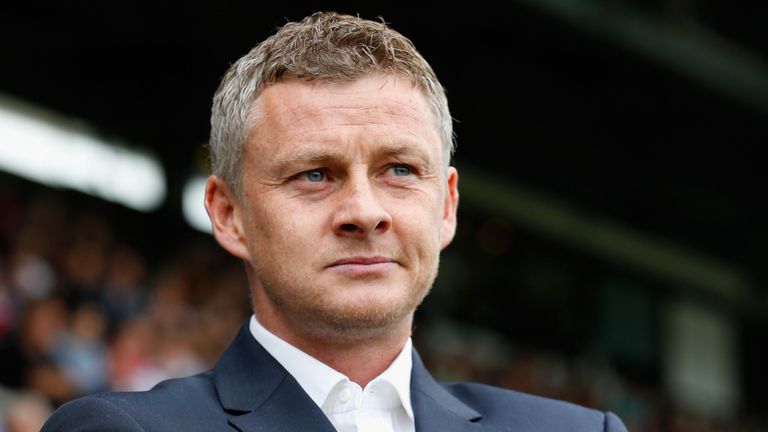 Manchester United caretaker manager, Ole Gunnar Solskjaer, has made amazing revelation ahead of his first official match as a Red Devils coach which would come up against Cardiff tomorrow.
The Norwegian was drafted to over see affairs in a caretaker capacity until the end of the season when a decision would be made on permanent basis after the former English champions parted ways with their former manager, Jose Mourinho, on Monday.
The 1999 champions league winner with Manchester United is popular among the Red Devils fans as they refer to him as a super sub during his playing days for his knack for coming off the bench to influence proceedings.
Solskjaer while addressing journalists today ahead of his debut match against Cardiff tomorrow then revealed that he would like to see the players play with more freedom and expression when they take to the field of play tomorrow.
What he said:
Ole: "I didn't think twice when [United] called to sign me as a player. Obviously this is more of an honour, and I feel privileged to be helping the club for a few months." #MUFC

— Manchester United (@ManUtd) December 21, 2018
"The players are happy – there's a good mood," Ole says. "Every time you meet new people you're excited. It's my first time meeting a few of them, but there's a few I knew before. They've all been great." #MUFC

— Manchester United (@ManUtd) December 21, 2018
"The first game is about giving my principles to the boys, getting them to understand how I want them to play, how we want to play as a team," Ole says. "Then we'll start looking at results and seeing how many points we can gather." #MUFC

— Manchester United (@ManUtd) December 21, 2018
Ole: "I had the best manager as a player. [Sir Alex] influenced me in everything – ever since my injury in 2003, I've been making the notes, what he did in certain situations and I've already been in touch with him, because there's no-one better to get advice from." #MUFC

— Manchester United (@ManUtd) December 21, 2018
The post Manchester United New Manager, Ole Gunnar Solskjaer, Makes Four Amazing Revelation At His First Pre Match Conference As A Red Devils Coach. appeared first on INFORMATION NIGERIA.