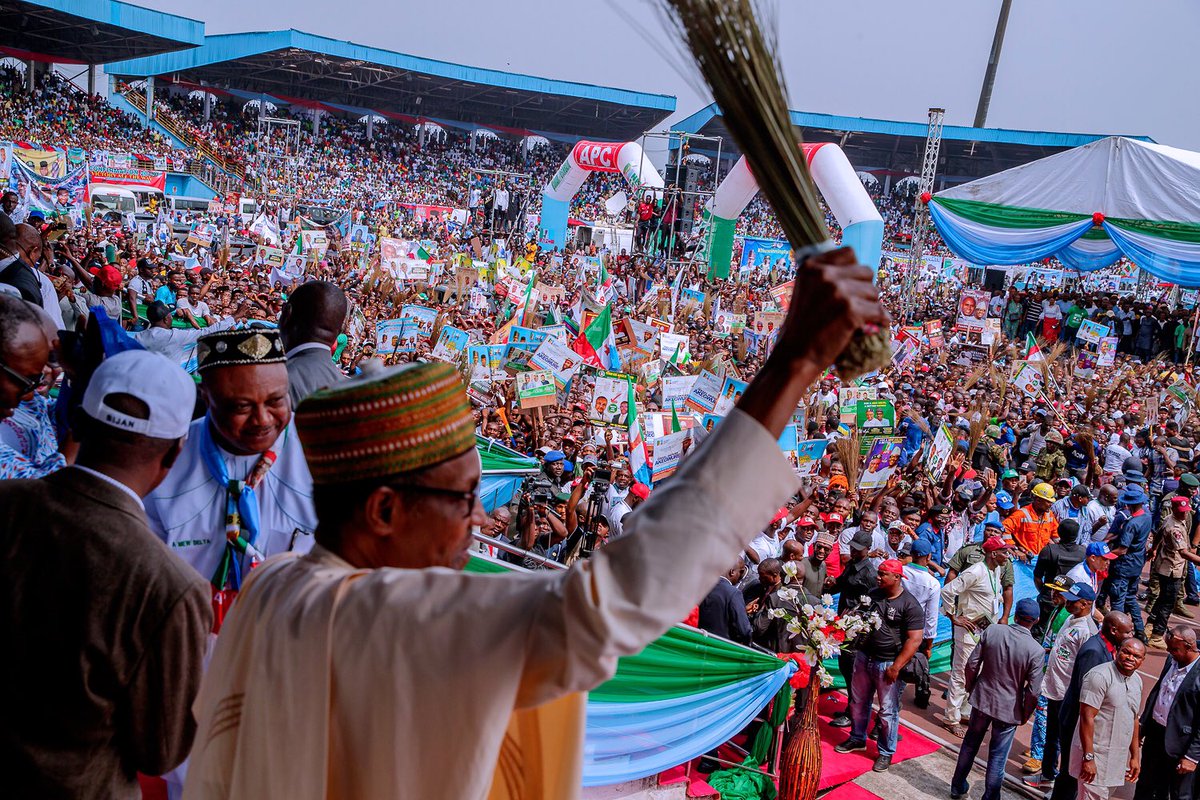 President Muhammadu Buhari was at the Warri township stadium in Delta State for his presidential campaign rally today. A large number of party members and supportersturned up to welcome the President.
However, something unusual happened at the campaign rally while handling over the APC flag to the party's Delta state gubernatorial candidate, Ogboru Great. President Buhari said "I am handing over this flag of honour to our Presidential Candidate, Senatorial Candidate, Gubernatorial Candidate, thank you".
Video below:
Buhari refers to APC Delta Gubernatorial Candidate, Great Ogboru, as presidential candidate, then senatorial candidate before finally getting it right.

This man is spent…Make e go rest.#BuhariGaffes pic.twitter.com/fuUh4vULiG

— Sola Atikulated Kuti (@SKSolaKuti) January 17, 2019
The post Buhari Hands Over APC Presidential Candidacy To Another Candidate In Delta State (Video) appeared first on INFORMATION NIGERIA.