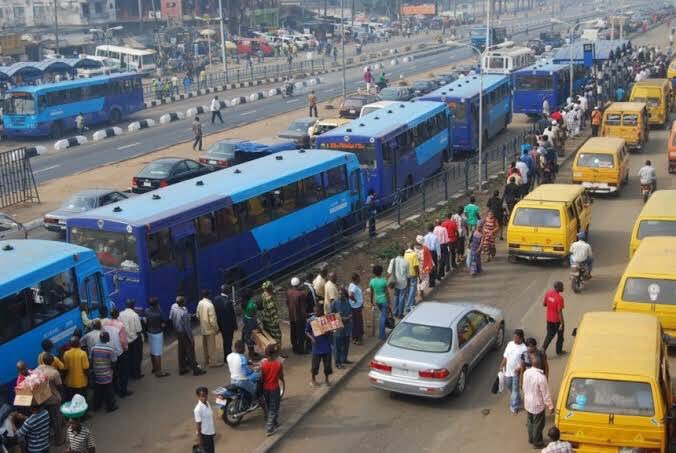 Lagosian have taken their 10 years challenge a top notch as they begin to drop their comment on what Lagos state has been in the last 10 years. If there is anything peculiar to Lagos state that Lagosians perpetually lament about, is traffic.
On a normal traffic day, a normal 30 minutes journey could drag as much as 3 hours but on a bad traffic day, that journey could take up to 6,7 or 8 hours, however it pleases the god of traffic. Bringing the 10 years challenge home, Lagosians have taken to twitter to share very hilarious yet serious traffic experiences. Take a look.
What they are saying:
Me when someone tell me to start coming to the mainland from 5:00pm #Lagos10yrsAgoandNow pic.twitter.com/9fDhP6shtR

— Naija PR #BBNaija (@Naija_PR) January 17, 2019
When I got to Eko and spent 4 hours in traffic
Me: Is this your lag? #Lagos10yrsAgoandNow pic.twitter.com/UoV4eznQ3F

— Bhadmus Hakeem (@Bhadoosky) January 17, 2019
Solving Lagos Traffic issues will need a lot of infrastructural innovation. This could possibly be adopted too#Lagos10yrsAgoandNow pic.twitter.com/wIm66Hm26n

— Olarinde Martins (@Martins_OwG) January 17, 2019
When someone received a call at Mowe and said 'mo ti d' Eko sir', I will see you in 5 minutes.

Me: Which Eko, you will soon see traffic. #Lagos10yrsAgoandNow pic.twitter.com/tuWMimxifi

— Gbemi Dennis (@GbemiDennis) January 17, 2019
The post Lagos 10 Years Ago And Now: See What Lagosians Are Saying appeared first on INFORMATION NIGERIA.