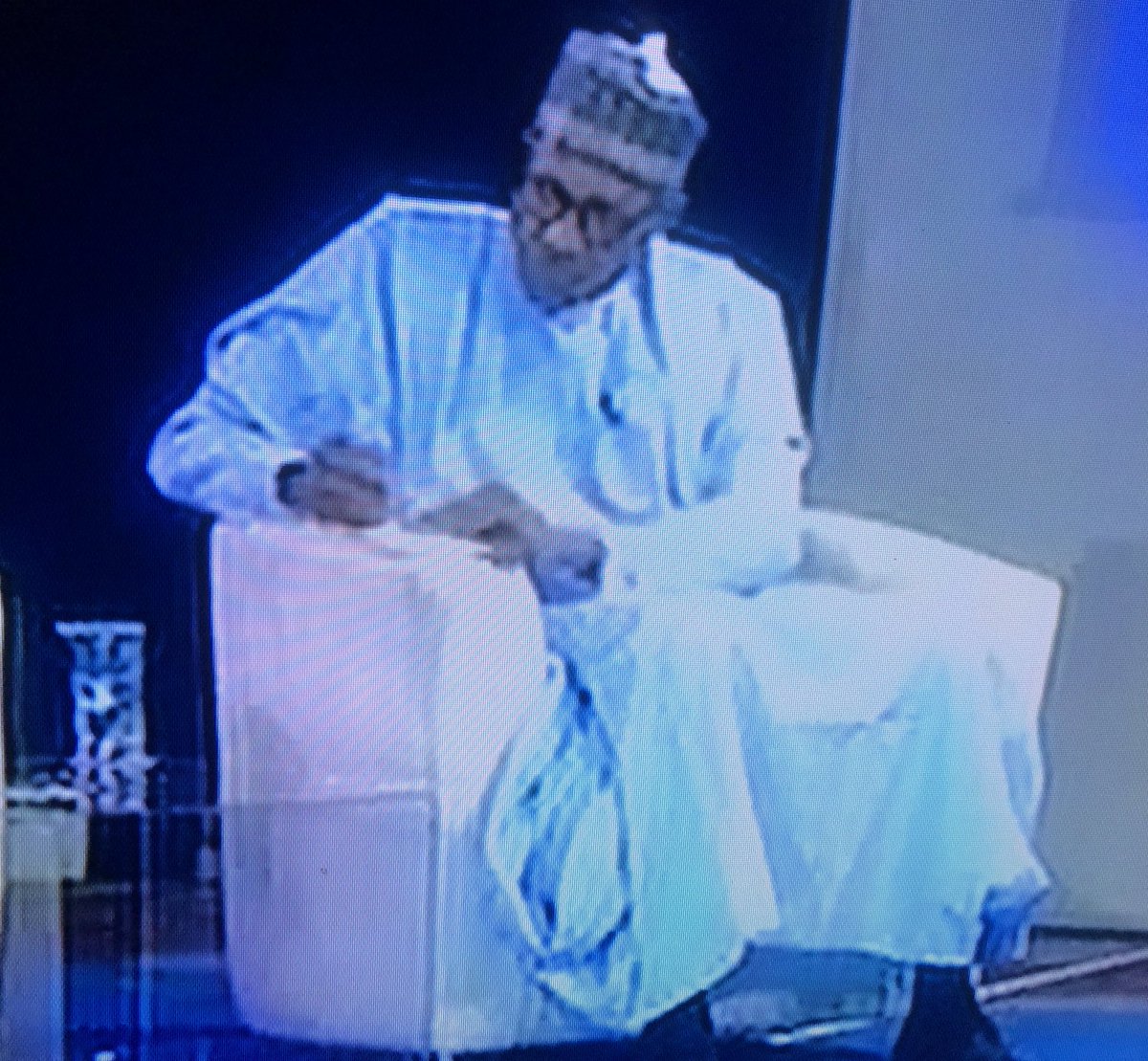 The town hall programme which was aired live by Nigerian Television Authority(NTA) in conjuction with Daria Media is sparkling a lot of reactions from Nigerians. The live programme which is tagged 'the candidate' was anchored by Kadaria Ahmed saw President Muhammadu Buhari and Professor Yemi Osinbajo answering questions from audience across various platforms.
The response the President gave when asked about the bribery allegation levied against Kano state governor, Abdullahi Umar Ganduje, doesn't seems to go down well with Nigerians as they took out time to fire heavy shots at him on social media.
Their reactions:
https://twitter.com/iSlimfit/status/1085638465847549952
Baba was asked why he's standing&smiling with Ganduje after videos of him taking dollar from contractors.

I don't think Baba even understand the question,he didn't even mention anything close to it.
He said he has written the US to help repatriate funds#NgTheCandidates

— Tosin Olugbenga (@TosinOlugbenga) January 16, 2019
President Buhari should be able to categorically condemn Ganduje. His inability to do this suggests he doesn't really hate corruption, except when the corrupt folks are people he doesn't like.

— Dr. Dípò | The Career (@OgbeniDipo) January 16, 2019
Buhari said he wondered why Ganduje did not send someone to collect the money on his behalf. Chineke nna!

— Nicholas Ibekwe (@nicholasibekwe) January 16, 2019
Bubu just said he doesn't know the technology used in the Ganduje video Nigeria we hail thee #NGTheCandidates

— Reni A (@LadyReni) January 16, 2019
The post Nigerians Reaction To Buhari's Response To Ganduje's Bribery Allegation Is A Must Read appeared first on INFORMATION NIGERIA.