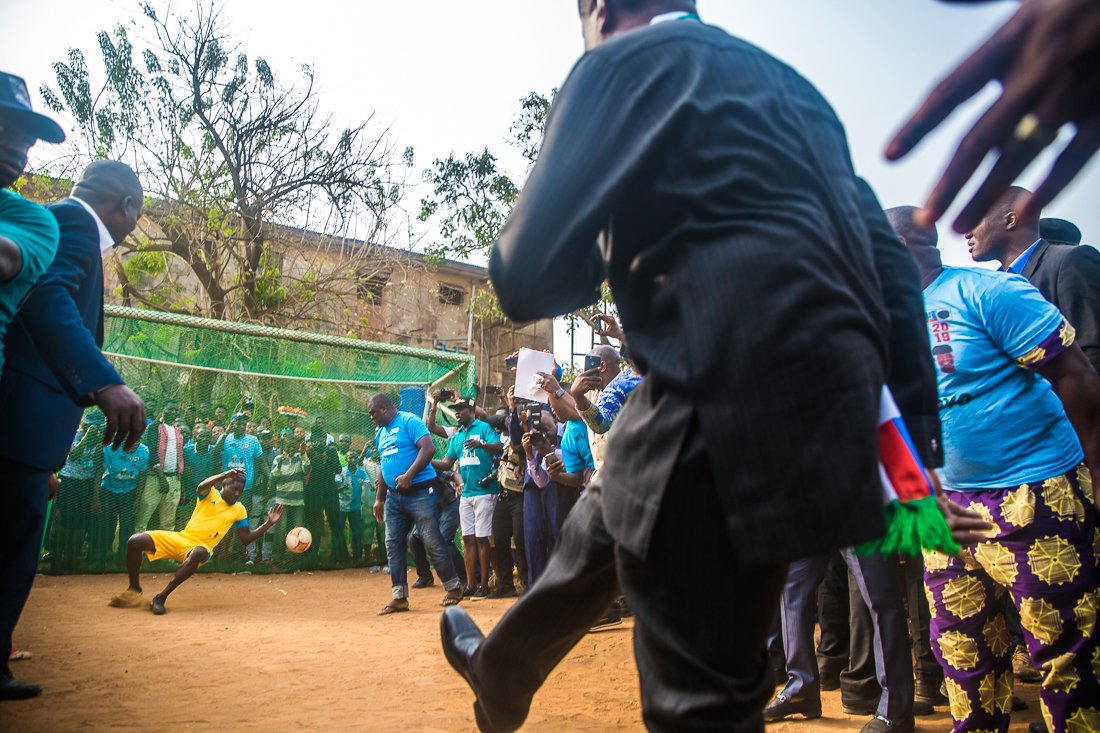 Vice president Yemi Osinbajo caused some tongues to wag on social media, after he shared a photo of himself playing footballer with a young lad.
Critics have lambasted the vice president for 'behaving like proper Nigerian politician, just a few weeks to the general elections.'
According to some commenters, the goal they want the VP to score is on the ongoing strike being embarked on by the Academic Staff Union of Universities, ASUU.
Osinbajo shared the photo with the caption;
Is it a goal?
Fun times yesterday in Ipaja.
#NextLevelEngagements
Some reactions
Election don reach Osibade is playing soccer with Senator material. After Election, Baba will retire back to Aso Rock taking orders from Cabals

— Ndi (@Ndigbo247) January 12, 2019
Campaign season and our Pastor Prof has started using Public Salon, started going to the Cinema to watch movie with unemployed youths and now he's not the Messi of Nigeria…
Just tell us what you have done and what you intend to do…
It's an insult to our intelligence for…

— OBIdiently ATIKUlated Nigerian Youth (@Connect_40) January 12, 2019
As the vice president and professor, you should know the paramount importance and exegesis of Education but you don't care. Asuu have been on strike and you cant figure the final solution to this impasse. We say No to Next level. #EndAsuuStrike

— @AgubucheChile (@AgubucheChile1) January 12, 2019
It must be a goal. I see someone close to the goalkeeper trying to RIG him out of making a save.

— Danielle Enonche (@Texxey) January 12, 2019
The post Photo of Osinbajo playing football with a lad sparks debate appeared first on INFORMATION NIGERIA.