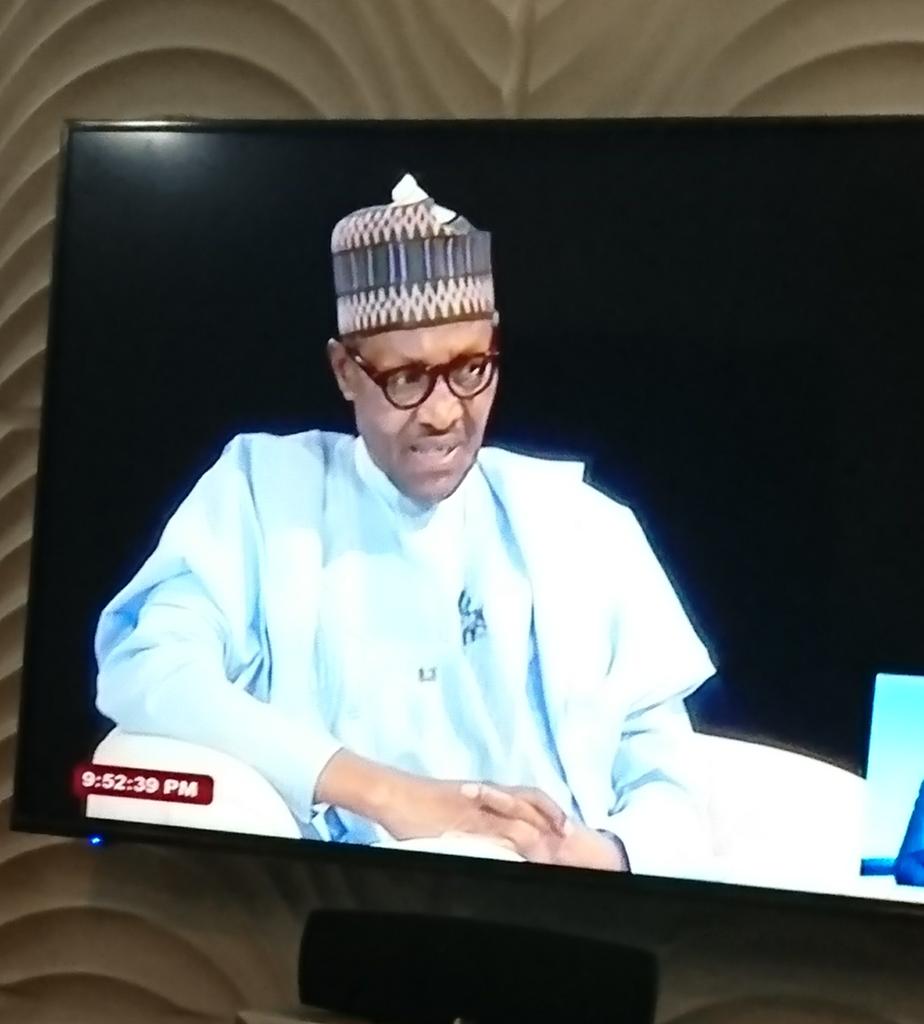 President Muhammadu Buhari and his vice, Professor Yemi Osinbajo, were on a town hall programme which was aired live on the Nigerian Television Authority(NTA) in conjuction with Daria media. The programme tagged 'the candidate' was anchored by Kadaria Ahmed, saw the president and his vice answering questions from the audience through various platform.
The duo's responses to questions being asked them by the audience doesn't seems to go down well with Nigerians as they have been on social media firing heavy shots at them.
What they are saying below:
An incompetent president that is also a dictator in the face of ignorance can't take nigeria to any next level. Bubu cant correctly name the ministers in his cabinet pic.twitter.com/VLAZ2JGYU8

— Kindly-Follow-Back (@Naijadailyfeed) January 16, 2019
Really can't imagine the laughs we will get in a BuBu second term. Because everybody will be going for the jugular then

— Oluwaseun Esq. (@SeunEsq) January 16, 2019
Are you sure bubu said TECHNOLOGY by himself.

This man is a national disgrace. All they know his four fingers

— Ooni of Africa (@Samcleave_Ng) January 16, 2019
They are asking Bubu questions about his first tenure, he is talking about when he was a military head of state. What sort of life is this?‍‍‍‍ #NgTheCandidates

— Free Deji Adeyanju NOW! (@DejiAdeyanjunow) January 16, 2019
The post See How Nigerian Reacted To Buhari's Responses To Questions Being Asked Him On Live TV appeared first on INFORMATION NIGERIA.