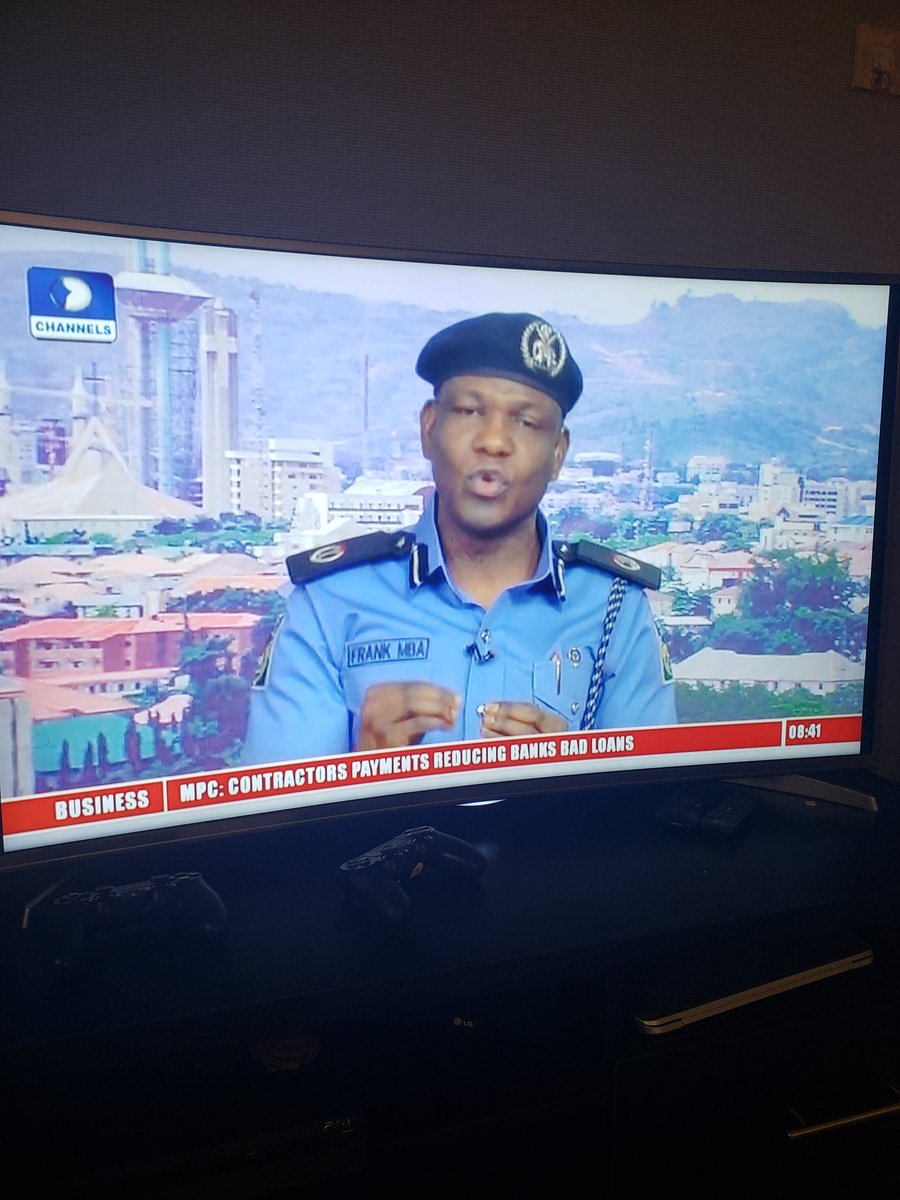 New Police public relations officer, ACP Frank Mba, was live on Channels Television during a programme titled ' Sunrise' to discuss the new decentralisation of the Special Anti Robbery Squad (SARS) by the police.
The new force spokesman revealed that the ongoing reform would restore order and bring the police closer to the people.
In his own word:
Reforms on SARS is not going to be cosmetic, what we are doing now is to correct the abnormality, restore order and bring the Police closer to the people.
Nigerians have been on social media expressing optimism as a result of how articulate and eloquent , the new force man laid down his points.
What Nigerians are saying:
The difference between the current Police Spokesman Frank MBA and his predecessor – Jimoh Moshood is like light and darkness. The likes of uncouth Jimoh and his inept boss – Idris are the reason our Police is rated as the worst police outfit in the world.

— Obioma Ezenwobodo (@Obiomae) January 23, 2019
I'm delighted to see our new Police Spokesman Frank Mba speaks very responsibly and citizen friendly on @channelstv

It reminds me of this guy on the right.

Nothing is forever, live your time well pic.twitter.com/gVNsNaLOt8

— Certainty (@certainty449) January 23, 2019
Who is listening to Frank Mba on @sunrisedailynow? This is how a Police Spokesman should speak. @PoliceNG now has a solid spokesperson.

— Chidi H. Lemchi (@HLemchi) January 23, 2019
Star boy Frank MBA is on Channels #sunrisedaily making serious futuristic sense, unlike one lying machine that looked us in the face and denied 200 of his own men

— Anon (@vicyll) January 23, 2019
Frank Mba is a person Worthy to be called Police spoke person.Not that partisan Jimoh Moshood.

— Temitope David (@teolowo) January 23, 2019
The post 'The Difference Between The Current Police Spokesman, Frank MBA, and His predecessor, Jimoh Moshood, Is Like Light And Darkness.' – Nigerians React As New Force Spokesman Discusses SARS Reform appeared first on INFORMATION NIGERIA.