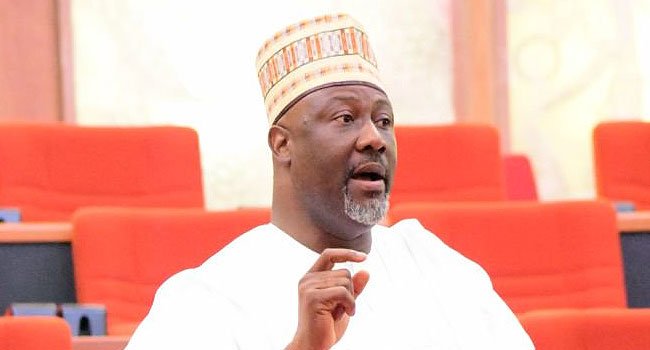 The senator representing Kogi west senatorial district in Kogi state, Dino Melaye, has been granted bail by an Abuja high court on health grounds today. The senator who has been in police custody in the last two weeks was charged for being in possession of firearms and attempt to commit an assassination.
What they are saying:
I taya o!
See who was granted bail on health ground is tweeting. Joker!

— ORGATITUS.COM (@orgatitus) January 18, 2019
Sir, u are not representing only ur constituency, but Nigeria in general.

— Akpoge Godfrey (@AkpogeGodfrey1) January 18, 2019
Welcome back The Don

— Olayinka Oluwafemi Adiamo (@AdiamoOlayinka) January 18, 2019
Dino will sing tomorrow

— EAFRICAEXPERIENCE (@EAE_Africa) January 18, 2019
We have missed you honorable senator, especially at the PDP rallies. May God keep you in health.

— GOD'SLIGHT (@lightoflife83) January 18, 2019
The post What Nigerian Are Saying After Senator Dino Melaye Was Granted Bail Is A Must Read appeared first on INFORMATION NIGERIA.